Users with a paid subscription have access to add contractors/users to non-paying companies in APEX.
This is a guide for case managers and administrators in APEX.
Note that the contractors company needs to exist in APEX before you can go ahead and add users. Read more about adding a new company here.
Follow these steps to add a user in APEX:
Click the meny at the top left.
Click "Company & Persons"
Search for the correct company and click "Open"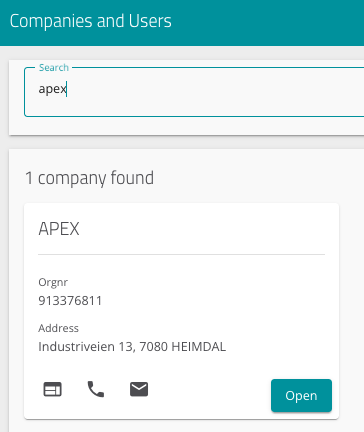 Click the plus-button at the bottom right.
Fill inn the correct information. Note that name and email are required. The email is the username, so make sure it is correct.
Choose from the different languages in the drop-down menu if you would like to preset APEX for the new user.
Hit "Save".
Note that the email address needs to be unique for each user!