In APEX, it is possible to export the list of cases you are associated with.
---
This is a guide for developers, contractors or suppliers who want to export the subject list in APEX. You must be a paying customer to be able to export.
The list can be for all cases, or you can export a list based on the filters you want.
You can export to PDF, CSV or EXCEL format.
Follow these steps to export the case list:
Log in to APEX. The case list is the first thing you come to when you log in.
Click the button for more filters

Set the filters you want to bring up the cases that are relevant for the export. See how to filter the case list here.
Last tab; "Export", choose the desired format for the export.


The PDF will be generated and sent to your email after a few minutes.
CSV and Excel are downloaded as a file directly from your browser.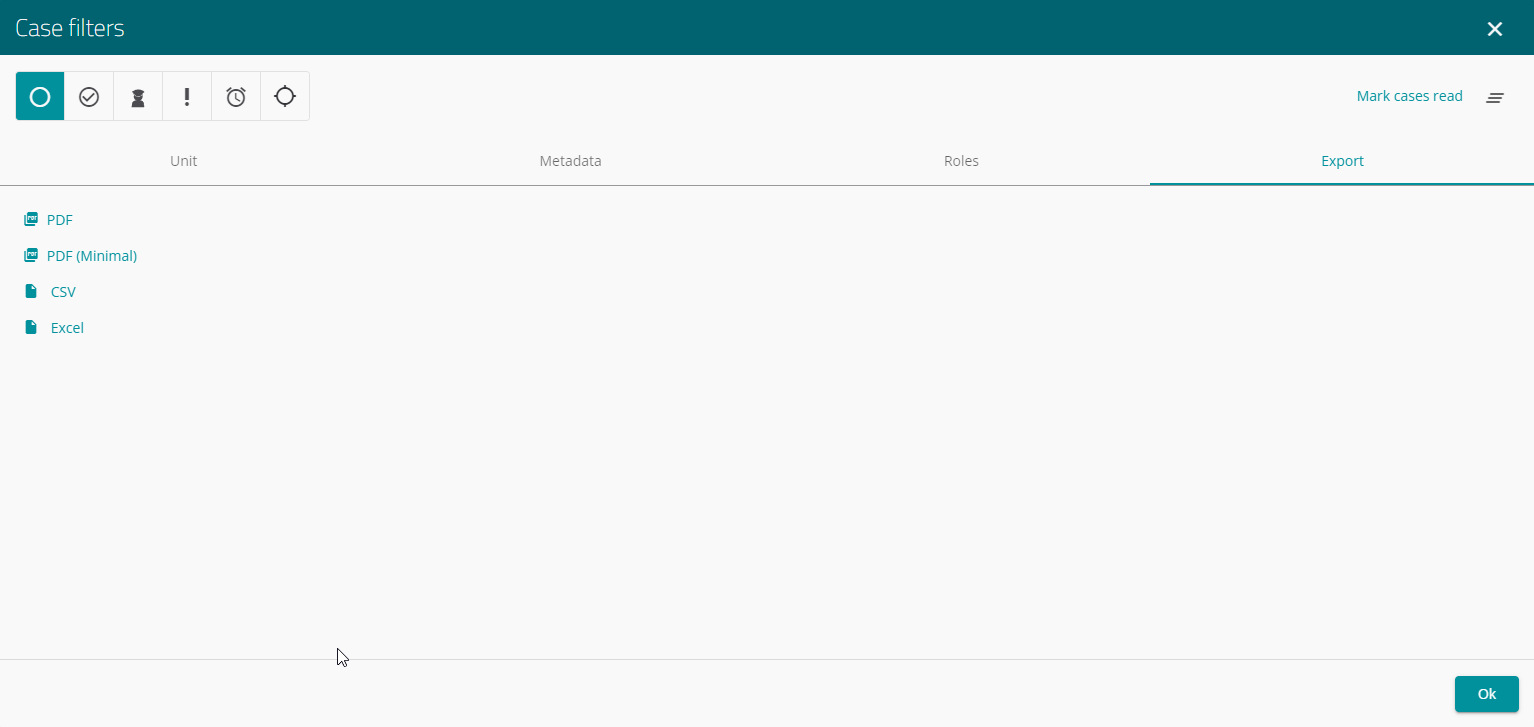 NB! If you choose PDF, you can export a maximum of 150 cases.
Other exports will include all (the first 1250) cases related to the filters you have set - not just the ones you see on the first page.